Intraday Trading Tips
Every investor is tempted as to how Intraday trading can be done with profits at the end of the session. Well! It's true not every one makes a huge profit at the end of the market session, its true that only a handful bunch of investors that will be registering profits and that is because they follow a strategy and drill under huge plans as to how to trade for the next day, some simple easy steps to be followed along with accurate observation and then you can also be the part of that bunch of investors booking profits.
What to look for while doing intraday trading:
The purpose of intraday trading is to register small profits which can be average out at the end of market sessions. Investor need not wait to book the profits only when there is considerable difference between the last traded prices. Thus book the profits even at the minimum level. They need to do buying and selling on marginal profits; it should not be the situation of the overbought or oversold. 
Choose those stocks where there is huge volatility , which means look for stocks which are sensitive to the price volatility , thus the movement of up and down of a share price should be high , they should not be slow moving stocks and momentum should be there every time. The rate should be so high so that the intra day trading can take place and then only aggressive buying and selling will takes place. Such stocks are very sensitive to the daily rumours and to the news, these are the most traded stock but it may not be necessary that they belong to the blue chip companies only, you can find such stocks in the mid cap section too. Some penny stocks also have big price fluctuation range. An investor need to be cautious that there are many stocks which are quiet for some time on the market and suddenly they gain momentum and will come into limelight, be away from such stocks they do not have any volatility only once in a year or so they become active, such stocks have volatility of only few minutes, again they will disappear. 
Not only the price volatility to be observed there are many such stocks that may not have so much fluctuation in price, but they are traded in volumes, an investor can book profits on trading on large volumes at a small price thus the profits can be averaged at the end of the session. A perfect example is Reliance; it is the most traded stock in terms of volumes. Investors' trade heavily in volumes with such stocks, however such stock may not have price volatility, but they are still favourites among the intra day traders. 
One important point to be considered that investor need to be realistic, it may not happen that the investors are every time booking profits, even if they are into loss they should understand how to control such losses and should opt for the stop loss order and they should considered as to how much capital they are committed to put at stake in the market.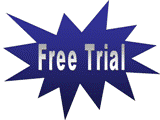 Hardeep Yadav is an author of Share Tips Expert, providing you relevant information about share market Hardeep Yadav. Go to About Me page to know more about me.