Share Tips Expert - About Us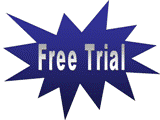 Hardeep Yadav Author - Share tips expert is a owned by M/s carrot Investment. M/s Carrot Investment is an Investment advisory company established in year 2007.
Share tips expert provides recommendations for Stocks- Cash and F&O traded in NSE & BSE, commodities including bullions, metals and agro-commodities traded in MCX, NCDEX.
Share tips expert is a group of professionals with intense experience especially in the field of Technical & Fundamental Analysis. We have been present in the Stock Markets since the past 6 years. Our team of analysts/traders is one of the best teams in the industry with some of the people having an experience of as much as 10 years in this field. We are friends with many of the Mutual Funds, FII`s and other big buyers who are amongst the major market influencers.
 We do market research on continuous basis and critically examine each and every market information. After thorough research and examination, our research teams share their views; Our Chartists with best of their skills make analysis and give us fruitful information.
 All our analysts have significant experience, which they share with each other. We believe we have discovered fairly innovative sources of data, that helps to keep ahead to identify trends.
A team of experienced chartist is being consistently giving better & better recommendations on shares & Commodities. has made a considerable growth and has improved its services. Live Market Support by SMS is a unique feature of share tips expert. A large no. of data is being provided in our website- Company Data, Financial Balance Sheets, Profit & Loss A/c, Share Holding Pattern, Quarterly results, FII Activity, Global Indices, ADR Prices, Top Gainers/Losers & Many More...
Money back guarantee :
During these turbulent and volatile times carrot investment does not guarantee that share tips experts plans will only make profits, however we assures our clients that they will not face any losses on a three month horizon. Any loss occurred by the clients is not covered under this guarantee however share tips expert as per good business ethics promises to return the full 3 months subscription to the client without any question. Please note that the disclaimer under this website holds above all the information under this page or website and rules out any contradicting statements. It is also agreed that carrot investment will refund the amount with in 5 working days after a formal written request is received