Share Tips Expert - Our Best Services
1) OPENING CALL :In OPENING we give market trend & only one or two scrips for buying or selling. In the opening buy call you have to buy the scrip if the scrip is going up, if the scrip is going down don't buy same way in the short call you have short the scrip, if scrip is going down otherwise don't Short to know more about opening call.
2) MEMBER LOGIN: In member log in area We give INTRADAY FNO CHART-MARKET TRENED-ONE CASH SCRIP -ONE FNO SCRIP-(only for paid members )
3) INTRADAY CALL : We give one or two calls for Intraday Trading ( Day Trading) , We request you not to carry forward our Intraday calls to next day, we have made research only for Day trading. Because the market may not be favourable the next day.We can predict today's trend by some factors like - Market Trends, High, Low, Atp, Intra day chart, Script Volume. But we cannot be sure about next day.Mostly our tips will workout within 60 Minutes. we give exit call for all our intraday calls.
4) INTRADAY FNO CALL : We give 10 TO 15 FNO calls in one month, with entry & exit (95 % we give exit call same day ). In FNO calls ,Small investors can trade in cash segment also.(only paid members will get exit call)
5) BTST/STBT CALLS : We give 10 to 15 BTST/STBT calls in one month, with entry & exit(Read FAQS to know more details about BTST & STBT) In BTST ( NOT ON STBT CALLS ) calls ,Small investors can trade in cash segment also.(only paid members will get exit call) In STBT calls you have to trade in FNO SEGMENT.
6) MESSENGER CALLS:For paid members we allow to login in our yahoo messeger - members will get all calls on yahoo messenger and also get small call which clicked in seconds & minutes. Please remember that we do not give exit call in messenger calls & also we do not provide any stop loss & tqarget but in the past our success ratio of messenger calls are 75% to 85%. (only for paid members ).
7) DELIVERY CALL: A We provide also delivery calls -one or two calls in the week for maxmumwaiting time 15 days. In the past our delivery calls clicked on same day instead of 15 days.
8) SURE CALL? Whenever we feel sure, will shoot this call and give you complete follow up with Entry & Exit call. We will give this call at any time & any day during the market hours.
The key factor of intraday tips is, we give Exit call for both "book the profit & loss". We are giving stop loss & target because of in any circumstance ( due to technical problem which are not in human control) we can't contact you, you can follow our stop loss & target.
We never say that "This is SUPPORT & This is RESISTANCE". We say directly buy or sell particular scrip with quantity at current price. We will give you less call but sure calls.
After giving the call we keep tension instead of you. Just get the SMS from INTRADAY TIPS You have no need to keep Tension , reading Financial Paper and Web Sites, watching Channels , Seating whole the day at Terminal.
Share market is the "SEA OF MONEY" but you need some one who guide you & some one means - INTRADAYTIPS.
You have two options to receive our tips. MESSENGER and by SMS   
Important Links: Intraday Calls       FAQ       Day Trading       Services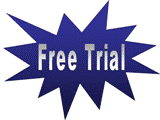 Hardeep Yadav is an author of Share Tips Expert, providing you relevant information about share market Hardeep Yadav. Go to About Me page to know more about me.