NATURAL GAS SHORT TERM VIEW (14TH June 2012)
 (FUNDAMENTAL ANALYSIS)
On the New York Mercantile Exchange Natural Gas prices plunged 3.5% on Monday as last week's bearish supply report renewed concerns about the massive supply.
Total U.S. natural gas inventories stood at 2.877 trillion cubic feet as of last week, the highest ever for this time of year and 33 percent above the five year average.
Early estimates for this week's storage data range from 64 billion cubic feet to 80 billion cubic feet, compared to last year's build of 72 billion cubic feet. The five year average change for the week is an increase of 88 billion cubic feet.
Thursday 14th June (today) 8:00 p.m. natural gas storage data will be published in the U.S.
(TECHNICAL ANALYSIS)
Here we are presenting a technical analysis of natural gas prices trades on MCX.
1. NATURAL GAS PRICE DAILY CANDLE CHART
Above given chart is a natural gas daily price movement candle chart that represents price movement from Jan. 2012 to morning 14th June 2012 when price is trading at 122.30.  Since Dec 2011 to till now there has been a very big movement in natural gas, price made a life time low on MCX of 99.50 on 20th April 2012 and after that high made 154.80 on 23rd may 2012, still trend is down, price is trading below it's 50, 100 and 200 days exponential moving average. A green trend line in the above given chart is a neck line of  reversal H&S pattern and price has given closing below that neck line on Monday 11th June. RSI (red line at the bottom of the above chart) is also moving in the selling zone of level 30. Below given chart is a daily line chart of natural gas price with open interest window at the bottom of the chart, from the vertical yellow line in the chart prices are moving downward with upward moving open interest line, that's mean more new sell positions are being taken in the market.
2. NATURAL GAS PRICE DAILY LINE CHART
RECOMMENDATION-We are expecting natural gas price to go more down to the level of around 112 within few trading day. Price around 125.00 is a good level to make new sell position with stop loss of 131.50 on closing basis.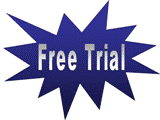 Hardeep Yadav is an author of Share Tips Expert, providing you relevant information about share market Hardeep Yadav. Go to About Me page to know more about me.