GOLD'S VIEW (11-16 June 2012)
Gold's price closed modestly higher on Friday's U.S. session as uncertainty over an upcoming rescue plan for Spain's troubled banking sector. On Saturday the rescue package has been demanded by the Spain's finance minister. The EU issued a statement Saturday in support of Spain's request for financial assistance. Clouds of doubt are clear over the Spain's rescue plan, now we hope to gold price to control its any big move to either side as in the week ahead ……………
Markets will be keeping a close eye on developments in Spain, as Madrid begins to hammer out the details of a rescue package for its banks.
Uncertainty over the outcome of Greek election on June 17 is likely to on investor sentiment.
Traders will now focus to the Fed's Open market Committee meeting, scheduled for June 19 and 20 for the clues as to the likelihood of a fresh round of monetary easing, which could support gold.
U.S. data in the coming week for clues to the recovery of country's economy will be closely watched by the investor.
In Indian market USDINR (Indian Rupees compare to Dollar) June future on Friday 8th June closed at 55.7175. Any big movement in USDINR will heavily impact gold price on MCX.  
TECHNICAL ANALYSIS
Week ended on 9th June gold on MCX closed 1 percent down at 29544 compare to last week closing of 29866, new high was formed of 30295 during the week. Gold is trading under heavy pressure just because of….
On MCX trading in high range.
On COMEX trading in support range of $1530-$1600 per ounce.
Rupees has weakened and trading in the range of 55-56, correction is due.
With the help of gold price chart and technical analysis we may find out the direction and the range of gold price movement in the coming week.
1.FOUR HOUR GOLD PRICE CANDLE CHART
Above given chart is a four hour gold price candle chart (from 4th April to 9th June) with the study of ON BALANCE VOLUME (OBV) at the bottom. Gold made a high of 30295 and after falling from there it took support at 29106 (at the above yellow support line) on Friday, but during the same trading OBV (below given green line) has lowered and broken its support. The lowering OBV will drag gold price down sooner or later.
2.DAILY GOLD PRICE CANDLE CHART
In the above given chart, gold price movement on daily basis with RSI indicator. Gold prices are taking support at its 6 months old resistance line (above given yellow line) now has become a support line range 29100-29200. In the above chart, below given RSI (green line) has come down from its overbought range of 70 and currently moving around 62 and will move toward its target of 30 that indicate in future gold price will come down.    
3. WEEKLY GOLD PRICE CANDLE CHART
Trading on MCX in gold from the 1st week of July 2011 to the 2nd week of Sep. 2011 made a big difference, gold made a high of 28744 from the low of 21612, continue 6-7 big green candles are evident in the above given chart, from then to now prices are continuously moving upward and making new high (in the range of two yellow trend line). With the weekly gold price, we have presented weekly OBV (yellow line) in the bottom of the above given chart that is continuously moving downward since the 2nd week of Sep. 2011 this is called negative divergence, that indicate in future sooner or later there will be a correction in gold price.
RECOMMENDATION- On the basis of above analysis we recommend you to sell gold around of 29700 to the target of 29250, 29100 with stop loss of 30,000
USDINR TECHNICAL ANALYSIS ((Indian Rupees compare to Dollar)
4. USDINR DAILY MOVEMENT CANDLE CHART
On Friday 8th June Rupees closed at 55.7175. In the above given chart a red horizontal line just above the 23.6 percent retracement level (54.91) from the low of 48.83 to the high of 56.7825 is making a support area for rupees prices. On Thursday 7th June after touching that support, price has moved higher on Friday 8th June and closed 55.7175. On the other side RSI (green line at the bottom of the above chart) has come down from its overbought range that is 70 and currently showing the level of 56.00 now RSI will move toward the level of 30.00
The other point in the above given chart that is taken to be care is that,  support range (54.91-55.00) is also forming a neckline for the reversal HEAD AND SHOULDER pattern, if that is broken we will see Rupees level around 53.00, and that will force gold price to come down. Gold Updates Read More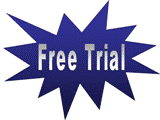 Hardeep Yadav is an author of Share Tips Expert, providing you relevant information about share market Hardeep Yadav. Go to About Me page to know more about me.